Women In Trucking Association Announces its September 2023 Member of the Month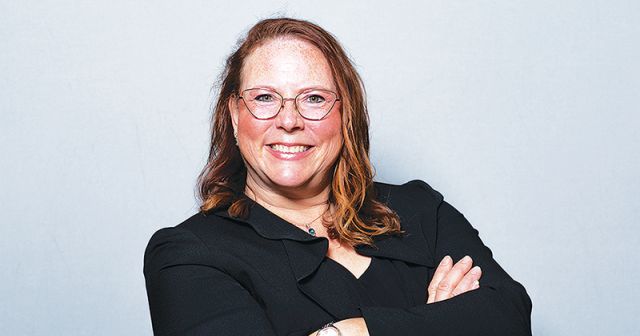 ARLINGTON, VA…  The Women In Trucking Association (WIT) has announced Laura Duryea as its September 2023 Member of the Month. Duryea is the Director of Driver Recruitment and Professional Growth at Boyle Transportation, a specialized transportation logistics provider.
Duryea got her start in the transportation industry as a professional driver which was inspired by driving the shuttle bus while attending Carnegie Mellon University. After graduating with a Viola Performance degree and a change of heart, she ultimately decided to attend Pittsburgh Diesel Institute, resulting in a 25-year driving career.
The last two of those driving years were spent as a team driver at Boyle Transportation before transitioning to the Manager of Recruiting, Retention, and Driver Development for 5 years. She has been the Director of Driver Recruitment and Professional Growth since July 2023 and believes her 25-year driving career brings a unique perspective to the position.
In 2022, Duryea was named as a member newly established Women of Trucking Advisory Board (WOTAB) of the U.S. Department of Transportation's (DOT) Federal Motor Carrier Safety Administration (FMCSA). The mission of this advisory board is to support women pursuing careers in trucking, expand scholarship opportunities for women in the trucking industry, and enhance trucking training, mentorship, education, and outreach programs for women. She was also recently named as a mentor in the Women in Motion Mentor Program with the American Trucking Association (ATA). 
Outside of her impressive career in the transportation industry, Duryea is also a member of the Savannah Professional Women for Good which supports local non-profit organizations in her community. She was also the secretary of the Dover Volunteer Fire Department for 10 years and ran LaDa Farms, an organic farm that supplied organic produce to local natural food stores for 15 years.
Duryea is a passionate member of WIT and its mission saying, "women are collaborative by nature and when we come together for a cause we can change the world and this industry."