VALENTINES DAY EXODUS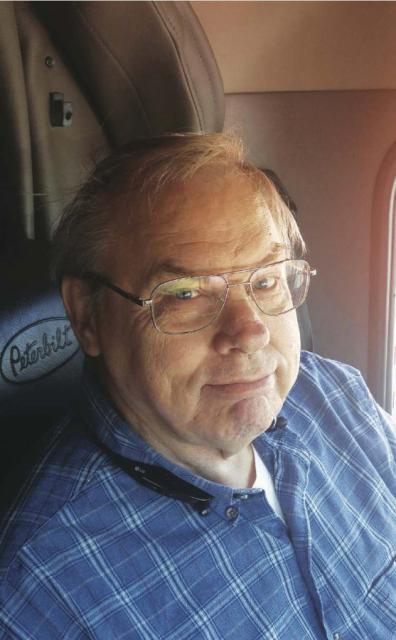 This will be the fourth consecutive Valentine's Day my marriage has withstood the withering barrage of advertising. It hasn't been easy! You would think it's impossible to survive without chocolate, cards, jewelry or flowers. Who knows? Maybe it is.
Getting ready for this completely manufactured holiday is a lot of work. Erecting firewalls, digging a moat, locking the mailbox shut, and putting the cellphones on Airplane Mode are just a few of the defense measures necessary to protect our sanity. Last year I even blocked the driveway with picket signs stolen from a nearby construction strike.
The forces arrayed against us men are formidable, to say the least. Valentine's Day is now a billion-dollar industry. Retailers will stop at nothing to bulldoze dudes into buying anything that can sport a red ribbon.
And it's not just flirty cards or flowers anymore. Oh no. Even pajama-grams are old school. Now it includes cars, condos, cruises and concerts.
I can even go right down the road a piece, if my lady is a hunter, wrestler, or feminazi, and buy her a pickup truck, tactical vest, or firearm, all in the name of a romantic dateline. And let's face it, guys, what woman isn't turned on by the fragrance of diesel smoke, the music of gunfire, or the hug of a bulletproof vest?
I buy flowers for my girl every once in a while. Maybe even the occasional bracelet or earrings. But the truth is, the lady of my life prefers practical gifts, like salt-and-pepper shotgun shells or chromium plated license plate holders on the family sedan.
For truly special days of the calendar, like a birthday, or the anniversary of her release from prison, I gladly spring for something more meaningful. You know, like a cassette tape of Earl Pitts/Amurican preaching, or Gretchen Wilson's book on airline etiquette. I reckon a man can't love a woman more than that, eh?
As road drivers, we really are limited in what we can do. Ordering online is one option, at the risk of attracting shadow hackers and porch pirates, but there's also the option of searching the shelves at your favorite fuel stops. What lonely woman back home in Missouri wouldn't appreciate plastic-stamped silverware or a shot glass with the state emblem glued to the box?
But wait. I've got it! There's a nationally recognized candy manufacturer based in Kansas City, and they have a plant in Montrose, Colorado. I've had that run a few times, and you have to go over Monarch Pass. It's beautiful up there, and just think, I'd have that special someone with me to put on the tire chains.
So, there you are. I'm not just good looks and charm after all. I can get a brainstorm even above 10,000 feet. Proof that we can make money, save money, have a vacation, and deliver the goods.
There are plenty of important milestones in February. It was the day the music died, in 1959. It's President's Day, and Ground Hog Day. It's how we learn if there's six more weeks of my wife's frosty stare on the calendar.
Valentine's Day should be remembered for what it was in the beginning, which is capitol punishment. No, really, it was. The patron saint of Valentine's Day was, in fact, St. Valentine, and the Roman emperor signed his death warrant.
It was also the day in 1929 when George "Bugs" Moran's gang was massacred by unknown assailants in a north Chicago suburb, which may explain why red is such a favorite color. Or not. So, take that, Cupid, and stay out of my checking account!
<!-- /* Font Definitions */ @font-face {font-family:"Cambria Math"; panose-1:2 4 5 3 5 4 6 3 2 4; mso-font-charset:0; mso-generic-font-family:roman; mso-font-pitch:variable; mso-font-signature:-536870145 1107305727 0 0 415 0;} @font-face {font-family:Calibri; panose-1:2 15 5 2 2 2 4 3 2 4; mso-font-charset:0; mso-generic-font-family:swiss; mso-font-pitch:variable; mso-font-signature:-536859905 -1073732485 9 0 511 0;} @font-face {font-family:"ITC Clearface"; panose-1:2 11 6 4 2 2 2 2 2 4; mso-font-alt:Calibri; mso-font-charset:0; mso-generic-font-family:auto; mso-font-format:other; mso-font-pitch:variable; mso-font-signature:3 0 0 0 1 0;} @font-face {font-family:"Lithos Pro Black"; panose-1:2 11 6 4 2 2 2 2 2 4; mso-font-alt:Calibri; mso-font-charset:77; mso-generic-font-family:decorative; mso-font-pitch:variable; mso-font-signature:135 0 0 0 155 0;} /* Style Definitions */ p.MsoNormal, li.MsoNormal, div.MsoNormal {mso-style-unhide:no; mso-style-qformat:yes; mso-style-parent:""; margin-top:0in; margin-right:0in; margin-bottom:8.0pt; margin-left:0in; line-height:107%; mso-pagination:widow-orphan; font-size:11.0pt; font-family:"Calibri",sans-serif; mso-ascii-font-family:Calibri; mso-ascii-theme-font:minor-latin; mso-fareast-font-family:Calibri; mso-fareast-theme-font:minor-latin; mso-hansi-font-family:Calibri; mso-hansi-theme-font:minor-latin; mso-bidi-font-family:"Times New Roman"; mso-bidi-theme-font:minor-bidi;} p.MsoNoSpacing, li.MsoNoSpacing, div.MsoNoSpacing {mso-style-priority:1; mso-style-unhide:no; mso-style-qformat:yes; mso-style-parent:""; margin:0in; margin-bottom:.0001pt; mso-pagination:widow-orphan; font-size:11.0pt; font-family:"Calibri",sans-serif; mso-ascii-font-family:Calibri; mso-ascii-theme-font:minor-latin; mso-fareast-font-family:Calibri; mso-fareast-theme-font:minor-latin; mso-hansi-font-family:Calibri; mso-hansi-theme-font:minor-latin; mso-bidi-font-family:"Times New Roman"; mso-bidi-theme-font:minor-bidi;} .MsoChpDefault {mso-style-type:export-only; mso-default-props:yes; font-size:11.0pt; mso-ansi-font-size:11.0pt; mso-bidi-font-size:11.0pt; font-family:"Calibri",sans-serif; mso-ascii-font-family:Calibri; mso-ascii-theme-font:minor-latin; mso-fareast-font-family:Calibri; mso-fareast-theme-font:minor-latin; mso-hansi-font-family:Calibri; mso-hansi-theme-font:minor-latin; mso-bidi-font-family:"Times New Roman"; mso-bidi-theme-font:minor-bidi;} .MsoPapDefault {mso-style-type:export-only; margin-bottom:8.0pt; line-height:107%;} @page WordSection1 {size:8.5in 11.0in; margin:1.0in 1.0in 1.0in 1.0in; mso-header-margin:.5in; mso-footer-margin:.5in; mso-paper-source:0;} div.WordSection1 {page:WordSection1;} -->