The 38th Annual Shell Rotella® SuperRigs® to be held at Texas Motor Speedway - Contestants will park in the track's infield and have access to IndyCar and NASCAR Events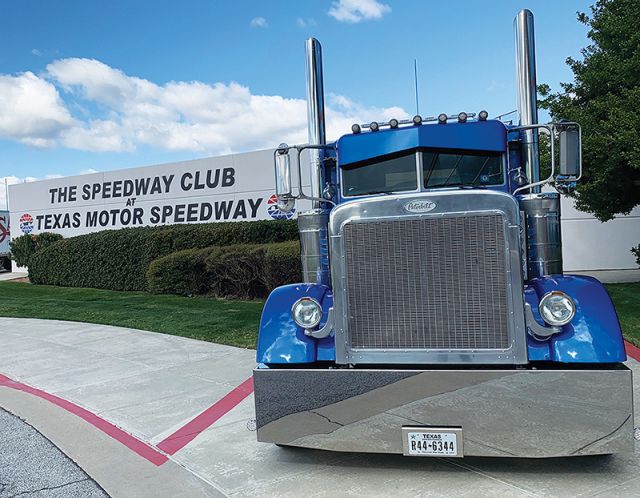 The 38th Annual Shell Rotella® SuperRigs® will put drivers and their trucks center stage at Texas Motor Speedway in Fort Worth June 4-6 as part of a high-powered IndyCar Series and NASCAR Truck Series weekend. The truck beauty contest will be held inside the track in front of thousands of racing fans.
Hard working truckers will have the opportunity to witness the excitement of the wheel-to-wheel competition of IndyCar racing and NASCAR truck racing at the Speedway which is located conveniently off I-35. Each registered contestant will receive a ticket for both races and up to three additional tickets for family and friends.
Texas Motor Speedway Races:
•NASCAR Truck Series: The NASCAR Gander RV and Outdoors truck series takes the green flag on Friday, June 5 at 8:00 p.m. CT.
•IndyCar Series: The Texas Indy 600 NTT IndyCar race will get underway on Saturday, June 6 at 7:30 p.m. CT.
 SuperRigs has a longstanding tradition of being an event about community and with additional activities being planned for contestants and their families, the 38th installment of this event will deliver once again. Information about convenient travel in and out of the speedway during the weekend will be shared as the celebration approaches.
 The Shell Rotella SuperRigs competition is the premier truck beauty contest for actively working trucks. Hard working owner/operator truckers from across the United States and Canada compete annually for more than $25,000 in cash and prizes. Twelve drivers will be selected to have their trucks featured in the 2021 Shell Rotella SuperRigs calendar.
 Details for Shell Rotella SuperRigs are subject to change. For more information about Shell Rotella SuperRigs, visit Rotella.com. Event registration will open in advance of SuperRigs and is recommended, but not required. Follow Shell Rotella® on Facebook, Twitter, and Instagram for updates on SuperRigs and Shell Rotella products and programs.