​TBS Family Mourns The Loss Of Patriarch Dennis Kaufman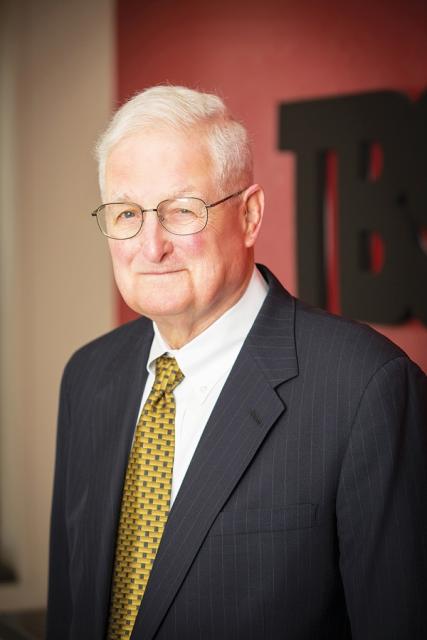 It is with great sadness and profound gratitude that TBS FACTORING SERVICE, LLC, today bids farewell to Dennis Kaufman, entrepreneur, husband, loving father, friend and philanthropist, who passed away quietly in his sleep on January 6, 2020. He was 78 years old.
Kaufman, born in 1941, grew up in Oklahoma City and graduated from the University of Oklahoma in 1964 with a Bachelorsdegree in Business Administration. He worked in the credit department of several oil companies before stepping out as an entrepreneur. After a brief stint in the dry cleaning business, he spent five years as a farmer and small business owner in Arkansas before returning to his roots in the oil patch in 1974 as the owner of Kaufman Tank Service hauling saltwater waste from drilling sites.
Following the oil bust of 1983, Kaufman spent a few years as comptroller at his father-in-law, Homer Miller's promotional products business before once again venturing out on his own with the purchase of Truckers Bookkeeping Service in 1991. His son Wood joined the company in 1998, beginning a transformation that would change the company's primary focus to freight bill factoring in 2004. Today the TBS family of companies employs more than 225 people in Oklahoma City and provides critical cash flow solutions to small businesses nationwide.
Although Kaufman had long-ago stepped back from day to day operations of the family-owned company, he remained active in the North American Transportation Services Association. He was beloved by associates and continued to maintain office hours until two weeks prior to his death. An affable family man who traveled extensively and was always ready with a quip or a funny joke, Kaufman also gave generously to charity. In 2018 he was recognized by the Oklahoma Foundation for the Disabled as its Compassionate Citizen of the Year.
Kaufman is survived by his wife, Kathleen (Miller) Kaufman, his son, Wood Kaufman, his daughter, Quincy Rodebaugh and his wife's children Cathie Coussens and Eric Vestal. He is also survived by one sister, Laurie Keim, and many nieces and nephews.