Stuffed Green Peppers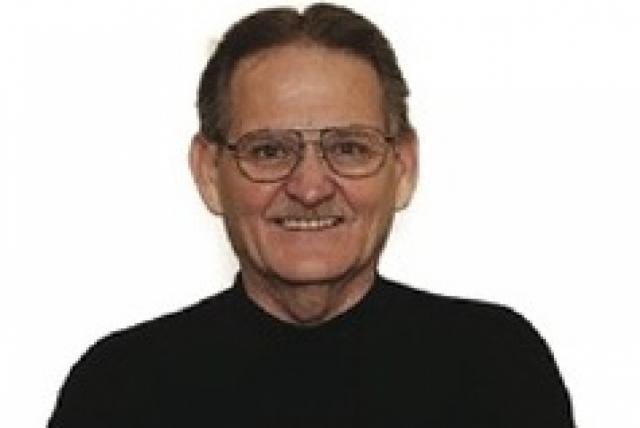 A two-tone blue Studebaker in the driveway meant he was in town. Visits with Grandpa were great, but dinners when he came to town were not so great! Stuffed green peppers, endive salad, green beans and ham, stewed tomatoes and a host of other kid-unfriendly menu items were usually part of the visit. Fortunately, he also liked mashed potatoes, hot dogs, ice cream, and candy of any and all kinds.

Recently he thought about Grandpa while eating a plate of stuffed green peppers. The meal reminded him of dinners he had struggled through decades earlier, but the time with Grandpa was most pleasant. He wondered if his grandpa was somehow responsible for him liking stuffed green peppers and actually ordering them, when he had the opportunity to order anything he wanted from a full restaurant menu. He reasoned that Grandpa probably had little or nothing to do with his current tastes in food, but nonetheless, he had done a complete 180 of stuffed green peppers.
As a kid he had eaten them largely to get to the ice cream, or whatever the dessert was for that evening. Now he ate them because he liked them. By the way, he never made any change on ice cream; he loved it then and he loves it now. Even though he could not point to the month, year, or even decade when his opinion of stuffed green peppers had changed, it had indeed done so. He could not explain the motivations or the factors behind the change, but there was a change, and he could not remember consciously making it. Initially, he was content to just chalk it up to part of the transition from child to adult.
Later, he thought about this a little more, and began to wonder if there might be some other "stuffed green peppers" in his life about which his opinion had yet to change. Were there other things that he believed he did not like, things he said he wanted nothing to do with, or things he avoided when he had a choice? If there were they may be simple things like types of music he would not listen to, books he would not read, movies he would not watch, or foods he would not eat. They may also be more substantial things like individuals, groups, professional pursuits, meaningful avocations, or leisure activities that he avoided.
In addition to the changes that occur between childhood and adulthood, there are numerous stages and thus numerous transitions throughout adult life. Assuming that these transitions might have some impact on individual likes and dislikes, he thought it might be wise to take a look at his list and see if there were any "stuffed green peppers" he had not tried recently. It would have been nice to take a year off and do this in a well-planned, methodical, almost scientific manner, but that just was not going to happen. So, he decided to do it on an as-they-come-up basis.
This informal re-examination of his likes and dislikes was a somewhat interesting process for him. There have been some small changes in his food tastes. For example, he has found that balsamic vinaigrette dressing is wonderful, and blue cheese dressing still tastes like a sweaty sock. His long-held perception of himself as a person who knows exactly what he likes and knows exactly what he doesn't like has softened quite a bit. He has questioned his political stance, and has promised himself never again to vote a straight ticket. He has been working past the limitations of
his established and accepted religious views, and he no longer considers classical music to be for elevator entertainment only. His new views have brought about some revised and updated opinions, and his new opinions have opened doors to additional possibilities and opportunities..
If you are interested in testing your likes and dislikes to see if old habits are keeping some of them alive, it is not all that difficult. Start small and work your way up. Read a book on a subject about which you believe you have little or no interest. Eat something that you have told yourself that you don't like. Purposefully challenge yourself. Once you've tried some small things, move on to some more meaningful challenges. Rethink some of your social, political and religious likes and dislikes. Doing so may well move you outside of your current comfort zone. Who knows, you may well make some new friends, find a meaningful hobby, locate a new job, or engage in some activity that will enhance your life and the lives of others.
Take some time to look and see if there are any stuffed green peppers in your life that deserve a second chance!
<!-- /* Font Definitions */ @font-face {font-family:"Cambria Math"; panose-1:2 4 5 3 5 4 6 3 2 4; mso-font-charset:0; mso-generic-font-family:roman; mso-font-pitch:variable; mso-font-signature:-536870145 1107305727 0 0 415 0;} @font-face {font-family:Cambria; panose-1:2 4 5 3 5 4 6 3 2 4; mso-font-charset:0; mso-generic-font-family:roman; mso-font-pitch:variable; mso-font-signature:-536870145 1073743103 0 0 415 0;} @font-face {font-family:OCRB; panose-1:2 11 6 9 2 2 2 2 2 4; mso-font-charset:77; mso-generic-font-family:modern; mso-font-pitch:fixed; mso-font-signature:3 0 0 0 1 0;} @font-face {font-family:"ITC Clearface Black"; panose-1:2 11 6 4 2 2 2 2 2 4; mso-font-alt:Calibri; mso-font-charset:0; mso-generic-font-family:auto; mso-font-format:other; mso-font-pitch:variable; mso-font-signature:3 0 0 0 1 0;} @font-face {font-family:"ITC Clearface"; panose-1:2 11 6 4 2 2 2 2 2 4; mso-font-alt:Calibri; mso-font-charset:0; mso-generic-font-family:auto; mso-font-format:other; mso-font-pitch:variable; mso-font-signature:3 0 0 0 1 0;} /* Style Definitions */ p.MsoNormal, li.MsoNormal, div.MsoNormal {mso-style-unhide:no; mso-style-qformat:yes; mso-style-parent:""; margin:0in; margin-bottom:.0001pt; mso-pagination:none; mso-layout-grid-align:none; text-autospace:none; font-size:10.0pt; mso-bidi-font-size:12.0pt; font-family:OCRB; mso-fareast-font-family:"Times New Roman"; mso-bidi-font-family:"Times New Roman";} .MsoChpDefault {mso-style-type:export-only; mso-default-props:yes; font-size:10.0pt; mso-ansi-font-size:10.0pt; mso-bidi-font-size:10.0pt;} @page WordSection1 {size:8.5in 11.0in; margin:.75in .75in 1.0in 49.5pt; mso-header-margin:1.0in; mso-footer-margin:1.0in; mso-paper-source:0;} div.WordSection1 {page:WordSection1; mso-endnote-numbering-style:arabic;} -->