Roadex To Donate Match Gift To Truckers Final Mile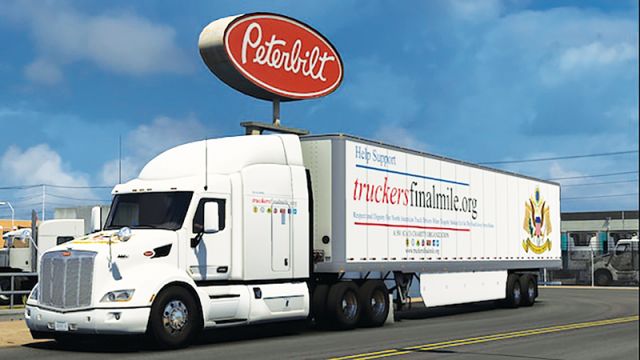 LIVONIA, MI… Transportation service provider, RoadEx, offering freight bill factoring, dispatch and insurance services to owner-operator truck fleets, announced today the company will donate their largest match gift to date of $5,000 to truckersfinalmile, a charity created to reunite truckers and their families due to unforeseen circumstances they experience in the line of duty. The matching gift campaign will take place at the Mid-America Trucking Show, March 30 - April 1. RoadEx CEO Paul Adams made the announcement.
"Over the past 2 years, we have been committed to supporting truckersfinalmile and their mission to help truckers and their families during difficult times," said RoadEx CEO Paul Adams. "We hope our contribution will encourage others to support this important cause and continue to support the truckers and their families that are at the heart of our industry."
truckersfinalmile was founded in 2014 by founder Robert Palm—inspired by more than 40 years in the industry and several life-changing events from his time on the road. Palm saw a recurring need for truckers and families who were faced with financial hardships due to the loss of life, injury, serious illness or crisis. The demand for services has increased in the past three years because of rising fuel costs, insurance, cost of equipment, health and stress-related conditions as well as increasingly dangerous driving conditions.
"To date, truckersfinalmile has reunited more than 500 truckers with their families following a tragic accident by covering costs from funeral home services and more," said Palm. "Thanks to RoadEx and their generous partnership, we're one step closer to reaching our goal to eliminate financial burdens for drivers."
Donations can be made through PayPal and will benefit the organization's program to provide home improvement support to truckers due to injury and disabilities. For more information about truckersfinalmile and to donate, visit https://www.truckersfinalmile.org/donate/.
RoadEx is "for truckers by truckers." Offering a one-stop-shop for owner-operators of new or existing fleets, RoadEx proudly offers freight bill factoring, dispatch, and insurance services, backed by superior customer service. RoadEx's mission is to help owner-operators grow their businesses while maximizing their cash flow and profitability. Visit www.roadex.com for more information.