Oldie But Goodie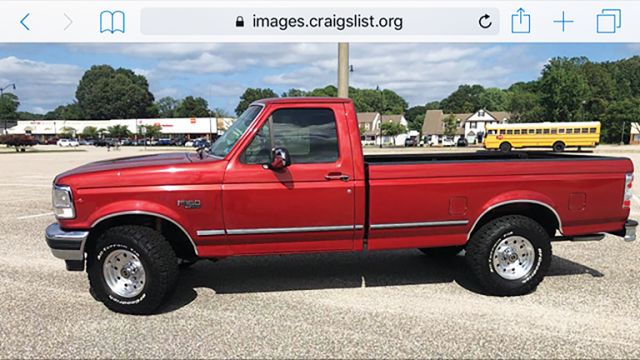 Newport News, VA… This beautiful 1996 Ford 150 XLT is owned by Jerry McIntire of Newport News, Virginia.  Jerry bought this Ford pick-up from a fellow on the same street where he lives.
The Ford has a 302 V8, 5.0 litre engine,  alumn driveshaft and all terrain tires.  Jerry's truck has 105,000 original miles.
Jerry and Movin' Out Publisher Steve Pollock have been friends for over 45 years, having hung out together in high school.  They usually touch base every May around Jerry's birthday (May 4th) or Steve's (May 6th).