Love's Loyalty Program Ranked One Of America's Best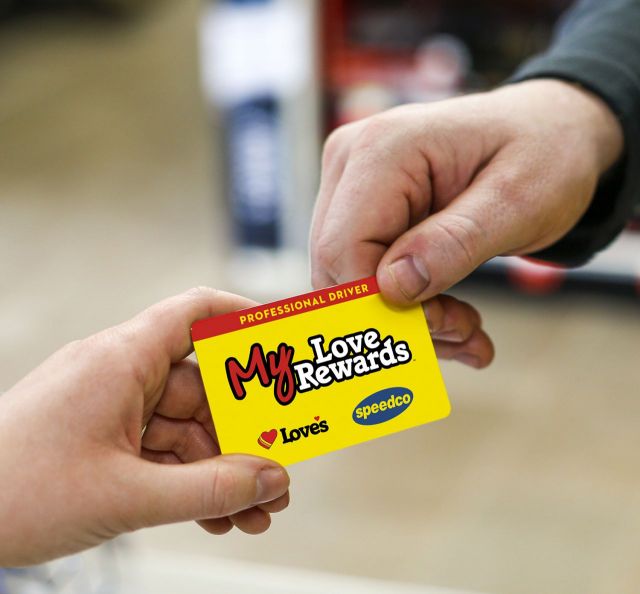 OKLAHOMA CITY, OK… Love's Travel Stops' loyalty program was named one of Newsweek Magazine's best loyalty programs in America. More than 4,000 U.S. customers participated in the survey, further establishing My Love Rewards as the industry's leading program. 
 "My Love Rewards allows us to give back to our most loyal customers – professional truck drivers," said Francie Koop, senior manager of customer and brand strategy for Love's. "Love's will continue to listen to customers' feedback to make sure My Love Rewards is the best loyalty program on the highway when helping to get customers back on the road quickly, safely and at the best value."
 My Love Rewards placed 13th out of 241 loyalty programs in the country and is the highest-scoring travel stop program on the list. Rankings were based on ease and enjoyment, benefits, satisfaction, customer support, trust and recommendation. For the complete list of ranked programs, visit https://www.newsweek.com/americas-best-loyalty-programs-2021.
 My Love Rewards allows professional drivers to earn and spend points on food, drinks, merchandise and services at Speedco and Love's Truck Care and more. It also allows customers to earn free drinks and showers, access contactless receipts, access additional deals and pay for commercial fuel through the Love's Connect app. For more information or to enroll, visit https://www.loves.com/en/my-love-rewards.
 Love's also offers professional drivers and four-wheel motorists the best food and drink values on the highway through Mobile Deals on the Love's Connect app.
To learn more, visit loves.com.