Kriete Steps Up Support of Electric Truck Customers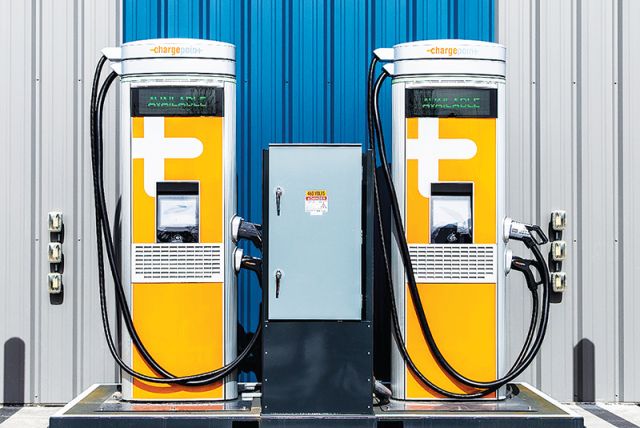 MADISON, WI…  Kriete Truck Centers has announced that it has installed two charging stations at its Madison, Wisconsin location to serve the needs of electric truck customers and to assist the industry's and Kriete's brand partners' support of this key national initiative.
 Family owned and operated for more than 70-years with 10 locations across the state, Kriete partnered with Hino Trucks utilizing their end-to-end electric vehicle (EV) enablement solution, INCLUSEV, in securing the charging stations from ChargePoint, a leading provider of EV charging stations in North America and Europe.
 "The installation of these two charging stations represents a significant milestone in the electrification journey of Kriete, our customers and the trucking industry," David Kriete, President and CEO of Kriete Truck Centers, said. "Electric trucks are key to a sustainable future not just for trucking, but society as whole, and together with our industry partners, we're committed to playing a leadership role."
For more information, including store locations and hours, visit krietetrucks.com.
CAPTION: 
 Kriete Truck Centers announced  that it has partnered with Hino Trucks on the installation of two ChargePoint EV stations (shown here) at its Madison, Wisconsin location.