​In The Blink Of An Eye…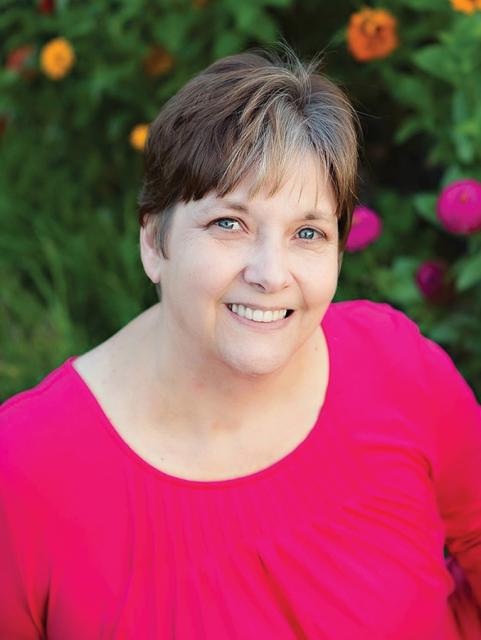 I was recently walking in the parking lot of my local post office when I noticed an elderly lady (probably in her 80s), ahead of me. She had a package in one hand and her purse in the other hand. For a lack of a better description, she was slowly shuffling her way up the sidewalk. I went up to her and offered to carry her package, but she declined my offer. I then sprinted ahead of her and open the door to the post office and waited until she got there. She thanked me for my courtesy and remarked, "Oh thank-you, honey. But I was noticing that you were limping as you went around me. I don't think you are in much better shape than I am!" I laughed (kind of) and replied that she was probably right.
Later, when I returned to my car, I reflected on what the woman had told me. Sometimes I forget that I am 57 years old and that I have been walking around with a torn meniscus for the past 14 months. I still think of myself as that very, very skinny 19-year-old girl with the long brown hair who drove a sporty little black car and had lots of men ask me out on dates. Somehow, I blinked my eyes and now I am a very chunky grandmother of 4, driving a SUV and have short, graying hair.
In the blink of an eye, life sneaks up on you and changes the course of direction for some many things. Sometimes the blinks bring happiness and good fortune. Other times: pain, despair, and problems the size of mountains.
When you are younger, you don't believe the old people who are gathered around the table, talking about "the good old days". You kind of snicker at them and their memories. You roll your eyes at their stories of when they were young. You think, "were they ever really young?" And then, in a blink of an eye, you are sitting around that table or campfire or standing in the aisle of the grocery store, reminiscing with your cronies "about the good old days" and you notice a younger generation staring at you and rolling their eyes. I want to yell, "Hey! I was young and vibrant and full of fun once, too! I drag raced cars and drove the getaway car on a house egging excursion! Maybe I didn't party or drink, but I still had fun! You wait, you just wait – your turn is coming so you better not blink your eyes!"
Sometimes it's words or actions that cause problems – in a blink of an eye. Last summer I lost the treasured friendship of a dear lady after almost 20 years. We share different beliefs and opinions and while I always try to keep my political, social and religious thoughts to myself, she discovered that our opinions on one subject were as far apart as the ocean is deep. She wanted me to change my opinion. I told her no, that I could not do that. I told her that I respected her beliefs and would never discuss the matter again, but she didn't agree with that and cut me out of her life, in a blink of an eye. I have reached out to her, several times, but have had no response.
In the blink of an eye, I have gone from having two living brothers to having just one. In the blink of an eye, there have been accidents and close calls. I don't know how it's possible – but a single blink can alter life.
In the blink of an eye, in the blink of an eye.
<!-- /* Font Definitions */ @font-face {font-family:"Cambria Math"; panose-1:2 4 5 3 5 4 6 3 2 4; mso-font-charset:0; mso-generic-font-family:roman; mso-font-pitch:variable; mso-font-signature:-536870145 1107305727 0 0 415 0;} @font-face {font-family:Calibri; panose-1:2 15 5 2 2 2 4 3 2 4; mso-font-charset:0; mso-generic-font-family:swiss; mso-font-pitch:variable; mso-font-signature:-536859905 -1073732485 9 0 511 0;} @font-face {font-family:"ITC Clearface Black"; panose-1:2 11 6 4 2 2 2 2 2 4; mso-font-alt:Calibri; mso-font-charset:0; mso-generic-font-family:auto; mso-font-format:other; mso-font-pitch:variable; mso-font-signature:3 0 0 0 1 0;} @font-face {font-family:"ITC Clearface"; panose-1:2 11 6 4 2 2 2 2 2 4; mso-font-alt:Calibri; mso-font-charset:0; mso-generic-font-family:auto; mso-font-format:other; mso-font-pitch:variable; mso-font-signature:3 0 0 0 1 0;} /* Style Definitions */ p.MsoNormal, li.MsoNormal, div.MsoNormal {mso-style-unhide:no; mso-style-qformat:yes; mso-style-parent:""; margin:0in; margin-bottom:.0001pt; mso-pagination:widow-orphan; font-size:12.0pt; font-family:"Calibri",sans-serif; mso-ascii-font-family:Calibri; mso-ascii-theme-font:minor-latin; mso-fareast-font-family:Calibri; mso-fareast-theme-font:minor-latin; mso-hansi-font-family:Calibri; mso-hansi-theme-font:minor-latin; mso-bidi-font-family:"Times New Roman"; mso-bidi-theme-font:minor-bidi;} .MsoChpDefault {mso-style-type:export-only; mso-default-props:yes; font-family:"Calibri",sans-serif; mso-ascii-font-family:Calibri; mso-ascii-theme-font:minor-latin; mso-fareast-font-family:Calibri; mso-fareast-theme-font:minor-latin; mso-hansi-font-family:Calibri; mso-hansi-theme-font:minor-latin; mso-bidi-font-family:"Times New Roman"; mso-bidi-theme-font:minor-bidi;} @page WordSection1 {size:8.5in 11.0in; margin:1.0in 1.0in 1.0in 1.0in; mso-header-margin:.5in; mso-footer-margin:.5in; mso-paper-source:0;} div.WordSection1 {page:WordSection1;} -->