Hirschbach Announces Completion of John Christner Trucking Acquisition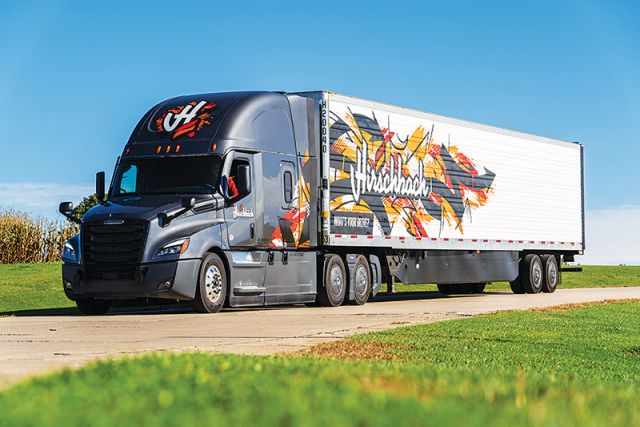 DUBUQUE, IA…  Hirschbach Motor Lines announced the completion of the previously announced acquisition of Sapulpa, OK based refrigerated carrier John Christner Trucking (JCT).   
"Today officially brings together these two great originations that complement each other perfectly – like putting two puzzle pieces together," said Brad Pinchuk, CEO and Owner of Hirschbach. "The combination of Hirschbach and JCT will provide our customers a breadth of nationwide cold supply chain transportation services."
"It's an honor to be entrusted by the Christner family with this amazing company they built," said Pinchuk.
John Christner started his career as a driver, hauling produce from the west and chicken from the east.  In 1986, he started JCT with two trucks, hauling the same freight he handled as a driver.  Soon after, he recruited his two sons - Darryl & Danny Christner - into the business. 
"Together, they built one of the nation's largest (7th largest refrigerated trucking company) and most respected brands in our industry," said Pinchuk.
JCT will continue to operate as a separate, but highly integrated, company with Danny Christner joining Hirschbach as the President of JCT.  Dan Wallace will continue as the President of Hirschbach. 
 "Both organizations have closely aligned cultures that are driver-centric and focused on delivering best in class service to our customers," said Pinchuk.
The acquisition of JCT will propel Hirschbach to one of the nation's largest refrigerated carriers with a revenue exceeding $1 billion. The organization will now operate over 3,000 trucks and 5,000 trailers, along with a $150 million integrated logistics offering.
"We are excited to celebrate the completion and officially welcome the JCT team to the Hirschbach family," said Pinchuk