Bologna & Cheese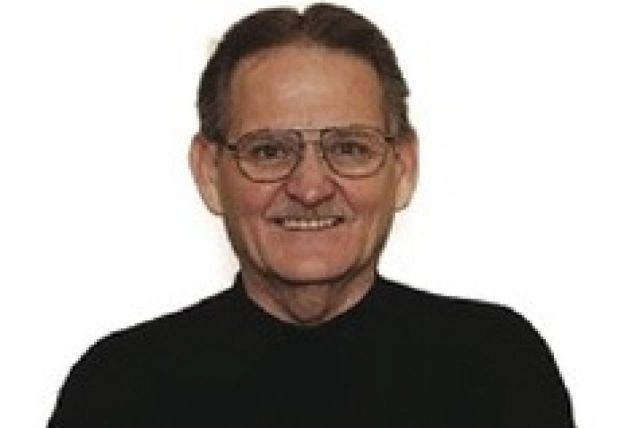 They were trying to impress him.  The shrimp cocktail was perfectly chilled.  The cocktail sauce was the exact right blend of Worcestershire sauce, ketchup, lemon juice, and horseradish.  The Cobb salad was a flawless mix of romaine and iceberg lettuce, endive, and watercress, garnished with hard-boiled eggs, bacon, tomatoes, turkey breast, avocado, and Monterey Jack cheese, drizzled with red-wine vinaigrette dressing.   
The 16-ounce piece of prime rib had just the right amount of fat so that it would self-baste.  Before beginning the slow-roasting, it was generously covered with a mixture of butter, freshly ground black pepper, kosher salt, and herbes de Provence.  The baked potato was lightly crusted and gently infused with drawn butter and sour cream, with a hint of chive.  The dessert was a fitting finale for this meal.  It was a piece of key lime pie that was as smooth as silk.  It was generously garnished with fresh red raspberries that had been halved.
This luncheon was the initial meeting between him and the firm that wanted to buy him out.  They were buying as many lawn care and related business as they could, to gain control of the regional market.  Their offer sounded good.  There was an initial payout for his equipment, which they said they'd sell at auction.  They had all their own equipment replete with corporate colors and the business logo.  He'd have a managerial position with the company.  If he agreed to sell, he'd have to sign a permanent non-competitive agreement, and turn over all his current contacts.  One of the agents he was working with said, "Why work hard when you can manage others who are working hard?"  Although the food was excellent, the luncheon was a bit unsettling and uncomfortable.  There was some serious pressure, and they got his name wrong three times.  It was clear all they wanted were his customers. 
He started his business when he was in high school with a single push mower and a used pickup.  Over the years he had branched out into landscaping and snow removal.  When he was approached to sell, he had three crews and all the equipment needed to keep them busy year-round.  At age 43 he was still the lead on one of the crews.  He worked as hard or harder than anyone.  He was years away from retiring, and with a growing family, he hadn't been able to do much saving.  He owned the business, but he also worked it. 
They said he could have some time to think through their offer, but they wanted an answer by the end of the week.  The thought of less responsibility, some serious up-front money, and less physical work was appealing.  If the meal they had treated him to was any indication, his life was not only going to be easier, but there'd be some nice perks to go along with it.  There were some tangible upsides to the offer. 
Then he considered the downsides.  The business he had built for more than 25 years would be gone.  People he had taken care of since he was in high school would be dealing with a national company for services they've long trusted him to provide.  There were no guarantees for his crews; they'd be on their own.  The independence he enjoyed as a private businessperson would be gone.  He'd be a supervisor, but corporate policy aimed at gaining market share and maximizing profit would drive what he did.  Gone would be the days of extending payment deadlines to someone down on their luck and offering some free or reduced-cost services to new customers. 
After three sleepless nights, he made up his mind.  He was again invited to lunch and a similar bill of fare was offered.  One of the representatives said, "This is what corporate life is like, hope you'll enjoy it." 
It was again a great meal, but he wasn't enjoying it at all.  When they finished eating, he shared that he was not interested in selling.  The corporate representatives seemed shocked and a bit angry.  The luncheon ended abruptly with two fast handshakes and him saying, "And by the way, my name is Frank not Bob! 
That night he got a good night's sleep, and he really enjoy the weekend.  Monday he was back at it and very happy with his decision.  That day for lunch he had a bologna and cheese sandwich with yellow mustard on rye bread, celery and carrot sticks, a blueberry lunch pie, and an orange pop.  He ate sitting on the tailgate of his truck talking with the people on the crew.  It was a great lunch!
An unpleasant lunch of prime rib can't hold a candle to a pleasant one of bologna and cheese!