​Be A Hero To Your Driver Today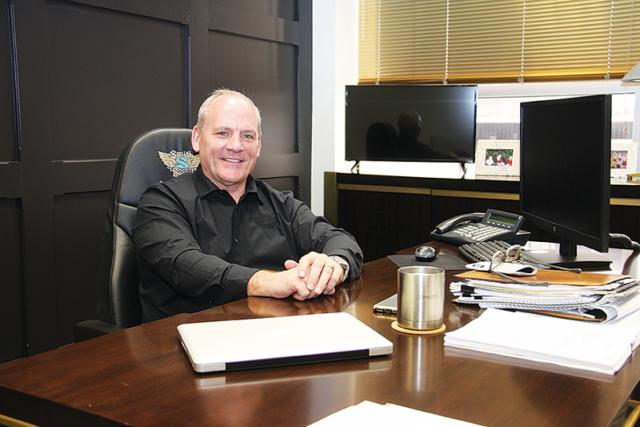 ROARING SPRING, PA…. The new initiatives regarding drivers at Smith Transport have really been working, so much that Smith has a driver turnover rate that is about half the national average. This lower turnover rate has enabled Smith to grow their fleet by adding additional drivers and trucks instead of having to replace drivers who have left. Smith Transport President Todd Smith states, "We are all in this together, so we try to create a great working environment for our drivers and staff employees.
At Smith we have created a driver centric business culture. We respect our drivers and try to accommodate their needs, and most importantly, listen to what they tell us about improving Smith, its operations and how we treat our drivers. All professional truck drivers have a difficult job. We meet quarterly with our Presidential Advisory Board of Drivers and have discussions on how to improve how we do just about everything. At Smith Transport we have a strong brand, great equipment, plenty of freight and a very deep respect for our drivers. We use a different concept called "Bottom Up Management" at Smith. We utilize the suggestions of our employees and drivers to manage and grow the company instead of management dictating how it is going to be."
The company is doing well with a fleet of 855 trucks. Smith looks to replace 200 tractors and add 100 more in 2019, creating jobs for an additional 100 Professional Truck Drivers in their fleet. Smith has a trailer pool of over 2,000 trailers and plans to install GPS tracking in all of them. The tracking will boost productivity and efficiency by allowing drivers and dispatchers to locate any trailer in the fleet instantly and know if it is loaded or empty. The new trucks entering the fleet will have lane departure warning systems as well as APUs and refrigerators. By the end of 2019, all trucks in the Smith fleet will be 3-years-old or newer. The oil and gas field division trucks will be 2 years old or newer.
Todd Smith concluded, "Our number one customer is our Professional Truck Drivers. By providing them with a good work environment, we are empowering tomorrow's excellence today and encouraging them to continue working at Smith Transport where our Core Values are Family, Integrity, Innovation, Teamwork and Accountability.
Smith Transport is presently hiring East of the Mississippi and Texas. To learn more, call 888-219-8042.