ABF Freight Driver Assists Family After Their Vehicle Struck A Deer, Overturned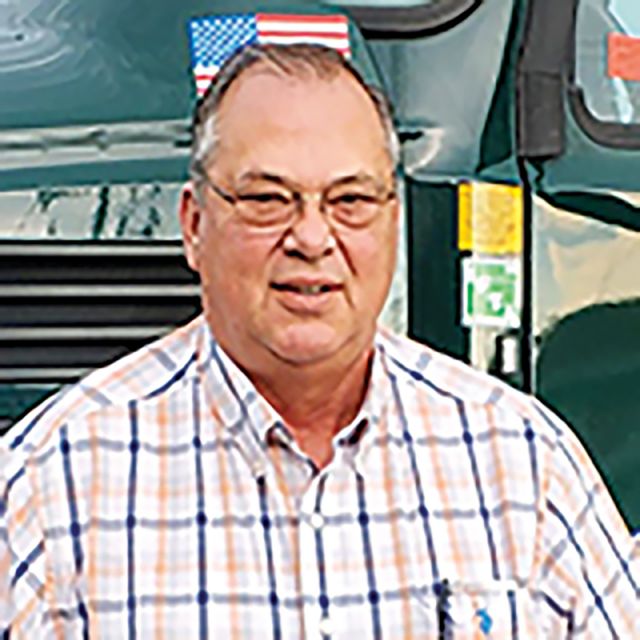 The Truckload Carriers Association has named Gene Miller, from Blue Springs, Missouri, a Highway Angel for stopping to help a family after their vehicle struck a deer and overturned.
It was shortly after 6 a.m. on June 6 and Miller was northbound on I-35 near Wellington, Kansas on his way to Wichita. He was traveling behind a family in an SUV. "As we were going along, I looked up the road and saw a deer on the southbound side standing by the concrete divider," he recalled. Miller hoped the deer wouldn't jump the wall, but he did. "The driver swerved to the right, but couldn't avoid striking the deer. The vehicle hit the guardrail on the right shoulder, bounced off it, hit the concrete wall divider under a bridge and rolled over onto its roof. The vehicle then slid toward the right lane and Miller had to do a harsh brake to avoid T-boning it," he shared.
"I grabbed my phone and headset and ran back," said Miller. A woman and young girl were climbing out. The woman told him that her husband was still in the vehicle. Miller directed them to stand by the wall and then went to check on the driver. "He said he thought he had a broken leg. I crawled in and looked. He had a compound fracture by his ankle." Miller already had 911 on the line and relayed the location of the accident and condition of the occupants. "By then another truck driver stopped and we were trying to keep the driver calm," recalled Miller. "His daughter, who was about 10 or 12, was really getting hysterical, afraid the car would catch fire and blow up. We assured her everything was okay, but the driver wanted us to get him out to ease her fears. So we slid him out, taking it easy, and moved him over to the concrete wall." Other cars were going around the accident. "A couple of them, you could see on their faces that they knew them," said Miller. "They stopped and came over. I assume it was maybe a girls' softball team or something and they were traveling together. They consoled the mother and daughter while the other driver and I stayed with the father. He told me this was his first accident. I said, 'You sure made it a doozy' and he chuckled. I knew he didn't want to hit the deer, but you don't swerve to miss a deer. This is what happens."
Gene has been driving for 35 years and has seen some bad accidents. "I'm thankful they didn't get hurt worse than they did."