Warning Labels Part 2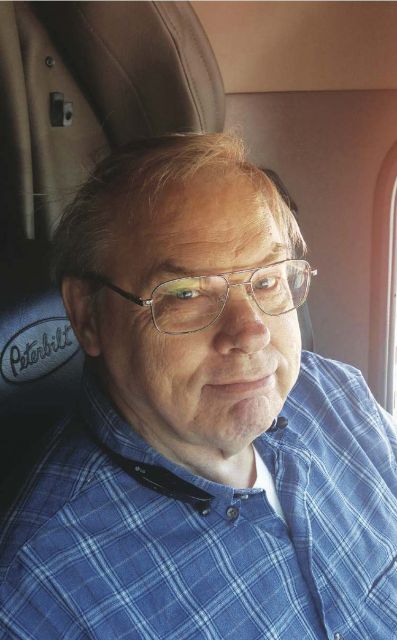 Trucking and country music have always been tied together, and no one knows, actually, which came first. And while rock & roll is sub-divided into doo-wop, rockabilly, bubble-gum, and novelty tunes, country music has always been, well, country.
But some country music is best heard in the light of day. There are lyrics best left muted, if you're going through divorce, while driving through the night, and arrangements that'll tear your heart out before road trash can take out a drive tire. I've got the receipts to prove it.
 Just one month before she died, Patsy Cline recorded Bob Will's "Faded Love" in a Nashville studio. Produced by Owen Bradley, and backed up by the Jordanaires, this top-10 record took eight hours to finish. So exhausted by the marathon recording session, Patsy ends the song with a wrenching salute to the title. They almost deleted that part, but it was responsible for one of the biggest hits of 1963.
"Help Me Make It Through The Night" was written by Kris Kristopherson for Ray Price, but it didn't get much attention. Then Sammi Smith recorded it, with no backup singers, and made it a #1 crossover hit for the Monument label in 1970.
 "Carolyn" was recorded by Merle Haggard in 1971 and starts with the most heart-wrenching fiddle riff you've ever heard. Written by Tommy Collins, this song will keep your foot off the gas pedal even when you're in a hurry. Produced by Capitol Records, it was Merle's eleventh #1 hit.
Also in 1971, Conway Twitty recorded Harry Compton's "How Much More Can She Stand" at the Owen Bradley studio in Nashville. Only in this song have I ever heard a steel guitar, (played by John Hughey), sound so menacing. The sixth of forty #1 hits for Conway, this song will make you stop cheating, or get you to start drinking.
 "Blood Red And Goin' Down" by Tanya Tucker is one of the most fascinating and frightening songs I've ever heard. The fascinating part includes the backing of the Jordanaires, and the harmonica of Charlie McCoy. The frightening thing about this song are the lyrics, written by Curly Putman. Recorded on the Columbia label, it was 14 year-old Tanya's second #1 hit.
"The Cold Hard Facts Of Life" was a #2 country song recorded by Porter Wagoner for the RCA Victor label in 1967. Backed by Johnny Gimble's fiddle, this lyrical tragedy was written by Whisper'n Bill Anderson. Yup, that Bill Anderson. Porter had other tear jerkers, including "Green Green Grass Of Home" and "The Carrol County Accident", but made up for this by introducing the world to Dolly Parton. Yup, that Dolly Parton.
 Everyone has favorite sad songs, and mine is by an artist whose incredible talent was matched only by his moral bankruptcy. George Jones brought tears of joy and rage to millions of fans, with over a hundred hit recordings and just as many arrests for public drunkenness, domestic battery, and contract failures. He should've died young, and perhaps he did at the age of 81, but not before recording a song that single-handedly revived a career almost better off dead.
"He Stopped Loving Her Today" is probably the most popular sad song ever recorded. Written in the late seventies by Bobby Braddock and Curly Putnam, then recorded on the Epic label, Jones and producer Billy Sherrill struggled with it in the studio for two years before it was released. When it was, the result shot to #1 in 1980 and became Jones' signature hit for the rest of his life. 
 You can reach Roger Clark on Twitter or at ALikelyStoryBlog.com