Trucker Amanda Carr Named Highway Angel for Extinguishing Fire During Early Morning Truck Crash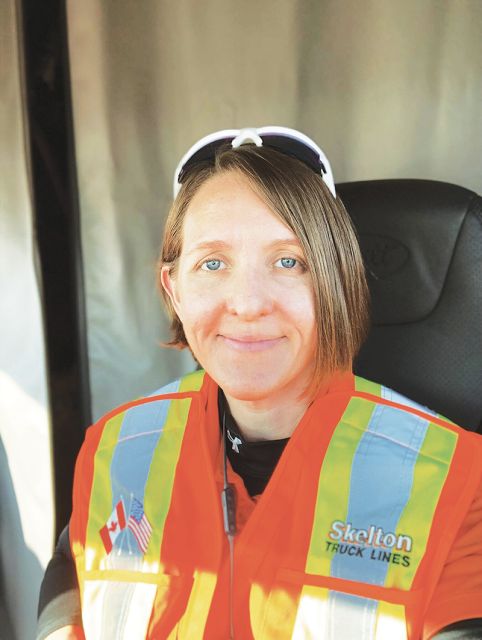 ALEXANDRIA, VA… The Truckload Carriers Association (TCA) has named truck driver Amanda Carr from Brady, TX, a Highway Angel for stopping to extinguish a truck fire after an early morning crash. Carr drives for Skelton Truck Lines out of Winchester, OH.
It's an incredible story: On June 17, 2023 around 4 a.m., Carr was driving on Interstate 80 through Laramie, WY when she witnessed a truck veer off the road into the grass, then overcorrect and roll over on its right side.
"I think he probably fell asleep," Carr said. "The fuel tank ruptured on the truck when it was sliding down the road."
Carr, who has been driving a truck for 15 years, stopped to help. She noticed a small fire by the diesel tanks, so she quickly extinguished it.
"I was the only one that was right there," she said. "The fire really scared me. I had no idea if the driver was going to be trapped. Luckily this little bitty fire extinguisher did the job."
Though it was a dangerous situation in the middle of the night, she never hesitated to come to the other driver's aid.
I would want someone to stop for me," Carr said. "Hopefully anybody would stop in that situation — it's the right thing to do."
Since the program's inception in August 1997, nearly 1,300 professional truck drivers have been recognized as Highway Angels for exemplary kindness, courtesy, and courage displayed while on the job. Thanks to the program's presenting sponsor, EpicVue, and supporting sponsor, DriverFacts, TCA is able to showcase outstanding drivers like Ms. Carr.