"Road Test"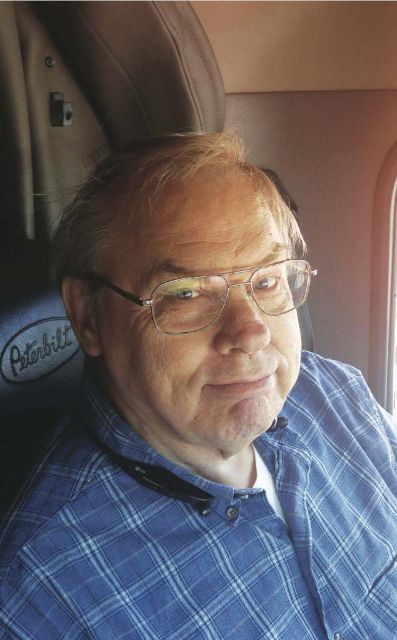 Every driver applying for a job with any carrier is required to do a road test. Every examiner for a road test must have some experience. And finally, every manager tasked with road test documentation must be able to accept results that include ear piercing, bad grammar, open-toed sandals, and cargo shorts.
As the middle-man in this recruiting process, it's my job to evaluate a candidate's ability to corner properly, reverse safely, accelerate smoothly, and leave the fewest number of parts in the street. We get better scores, it seems, when potential employees don't scuff the curbs, hit parked cars, or frighten other drivers. I would describe this as a reasonable expectation.
 But today's road tests can be anything but reasonable. There are now an equal number of new drivers who have never shifted a manual transmission, and those who have never driven an automatic. I work in a fleet of 5000 automatics, and ten manual transmissions, but a road test requires the latter. 
Road tests today also require a trailer, but they only have to be licensed, legal, and watertight. They don't have to be clean, and that's good, because they haven't washed a van in this fleet since 1982. That's good, because all that dirt hides the scars of curbs, cars, impatient commuters, and slow-moving bag ladies. 
 The first segment of any successful road test is the pre-trip inspection. It's important, after all, for a new driver to identify what's leaking, shaking, spraying, or cracking. They don't have to know why something is leaking, shaking, spraying, or cracking, but only that it is. 
Nor does the new guy or gal….or trans, or cis, or whatever….need to know their parts, but only that they have them. If they can tell the difference between green liquids on the pavement and yellow snow on the grass, then we don't care if they know their X from a Y. 
 The second segment of a successful road test is becoming familiar with dash controls and seat positions. There are fifteen gauges and just as many switches that reflect air pressure, fuel levels, electrical status, and temperature readings. In addition, a driver's seat has up to 45 possible adjustments. The passenger's seat has three: get in, sit down, and shut up.
While waiting for the engine to reach operating temps, ELD to warm up, and examiner locate his seatbelt buckle, a new-hire has to position his own seat, re-set the tilt wheel, and wipe dust off the gauge panel. Some don't know the turbo boost gauge from air pressure application, and that's okay, but others can't separate MPH from kilometers. We would deport those people, I reckon, but my wife is in that group. 
The final segment in the road test is a driving exam. There are a hundred items to check off, during the drive, that include shifting, cornering, stopping, and merging. These maneuvers will show me, as the examiner, whether the new-hire will be a good hire for a postal load, hazmat carrier, or maybe an outlaw bull hauler. 
It costs over five thousand dollars to hire drivers today, and I'd pay that much to get rid of a few, but it doesn't work that way. What does work is practice, patience, regular reviews, and perhaps a little bent metal along the way. That's all it takes to become a professional truck driver. For examiners, I've learned, it takes a deaf ear, blind eye, and the realization that we alone have the potential to become the lead story on tomorrow's 6:00 O'clock news.