Pilot Company Honors Those Who Serve During Military Appreciation Month with Donation and Deals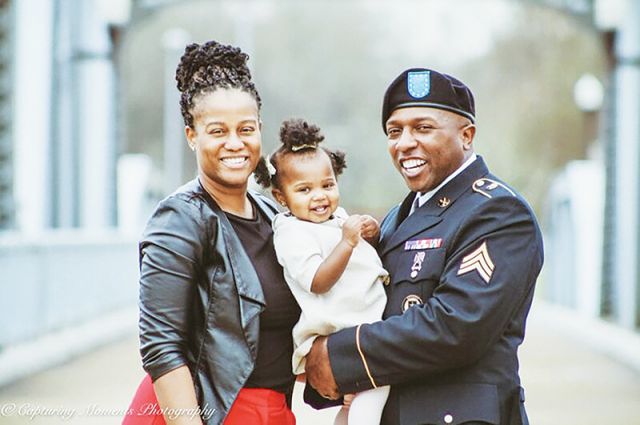 KNOXVILLE, TN….  In honor of Military Appreciation Month this past May, veteran founded Pilot Company is donating $100,000 to Hire Heroes USA, an organization dedicated to providing job search assistance to current members of the military, veterans, and their spouses. Military members and their families will also be celebrated at the company's travel centers across North America with special offers and freebies available in the myRewards Plus™ app*.  
"We are passionate about serving those who protect our country and are grateful for organizations like Hire Heroes USA that are helping find meaningful and successful careers for these highly skilled service men and women," said Shameek Konar, CEO of Pilot Company. "Pilot appreciates and recognizes the strong leadership qualities and talents that they bring to our team and is proud to have veterans employed across our organization. We hope partnerships like this will bring more veterans into the workforce."
Hire Heroes USA is one of the most influential employment assistance organizations in the country, helping transitioning service members secure thousands of jobs each year. With this $100,000 donation, Hire Heroes USA will be able to take 100 military members through the transition process and into great careers.
"It is thanks to long-time partners like Pilot that our veterans and military spouses are empowered to secure well-fitting and well-paying jobs," shared Andrew Sandoe, CEO of Hire Heroes USA. "We at Hire Heroes USA are thankful for Pilot's belief in our organization and commitment to our nation's veterans."
Job seekers are encouraged to apply with Pilot Company. As the largest network of travel centers, the company is actively hiring more than 10,000 positions in retail and food service at its stores, to transport fuel and DEF as company drivers, and in corporate positions at its offices in Knoxville, Atlanta, Dallas and Houston. For more information and to apply, visit jobs.pilotflyingj.com.
Pilot Company is extending its thanks during Military Appreciation Month with exclusive offers in May and a year-round 10% discount on food and beverages for the military and their families. To redeem these special deals**, including free pizza and fountain drink, free Full Throttle energy drink, and 50% off hats, download the myRewards Plus™ app*, verify through ID.me and visit a participating U.S. Pilot or Flying J travel center. Canadian military veterans can also validate their military status through ID.me and utilize the year-round 10% military discount when checking out at a participating Flying J travel center in Canada**.
More information on Hire Heroes USA is available at https://www.hireheroesusa.org/. To learn more about Pilot Company and its longstanding commitment to giving back, visit pilotcompany.com/about.
*Data rates may apply. Other terms and conditions may apply.
** Offers are only available at Pilot and Flying J locations in the US and only for US veterans verified through ID.me. The year-round discount applies to US and Canadian veterans verified through ID.me.