​PHANTOM 309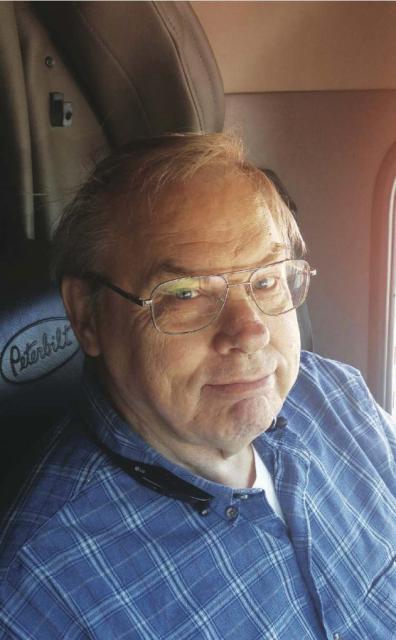 I know a lot of music. I don't know a lot ABOUT music, and didn't major in it, but do enjoy a wide variety of genres. My interest ranges from Big Band to bluegrass, and Doo-Wop to New Age.

Recently I came across a YouTube list of the fifty favorite trucking songs but was shocked by what I saw. Some I didn't like, and a few were so-so memories, but almost one-third of the list were songs I'd never even heard of.
My first thought was the author didn't know what he was talking about. But then, I thought, maybe he did. He was, after all, listing HIS favorite trucking songs, not mine. Everyone has individual tastes, whether it's food, compulsions, politics, or music.
I'm no different. If I tried to list my fifty favorite songs in ANY group of music, it would be like cramming ten pounds of sand into a five-pound bag. But there is some music I've never tired of, even after fifty years, and it's the music that jump started my trucking career.
"I've Been Everywhere" has been recorded by Lynn Anderson, (1970}, Asleep At The Wheel, (1973}, and Johnny Cash (in 1996}. But only Canadian Hank Snow took it to #1 on the country charts, in 1963.
Ironically, it was written by Australian Geoff Mack, and recorded first by fellow Aussie Rolf Harris, who later did the infamous "Tie Me Kangaroo Down, Sport".
"l've Been Everywhere" is a karaoke dream, or nightmare, depending on how much alcohol is involved, but Hank Snow was an awesome storyteller and master lyricist. As a result, it was his sixth #1 hit, as well as the catalyst for cruise control. Truckers will forever be indebted to the Singing Ranger for allowing us to sing like no one is listening and drive as if nobody was watching.
"Give Me Forty Acres" is a classic bluegrass hit written by Earl and John Green for the Willis Brothers, who made it a top-ten country hit in 1964. A regular addition to the Road Gang playlist between midnight and five, it's one of those songs that makes you laugh in public and cry in the dark. If truth is a key element of humor, then the Willis Brothers did an incredible job of sharing the joke.
"Six Days On The Road" was another record we often heard on the Road Gang radio program and was also written by Earl Green. Recorded by Dave Dudley on the Golden Wing label in 1963, it was a Top-5 record on the country charts. Then in 1997, a mere thirty years later, Sawyer Brown took it to #13. It didn't seem to matter by then that the ICC, George Overdrive, and White trucks no longer existed.
"Phantom 309" was a story I believed in the days before Jesus believed in me. Covered before my time by Dave Dudley, Johnny Cash, Del Reeves, Ferlin Husky, and Boxcar Willie, it was Red Sovine who actually scored a Top-10 hit with this talking ballad. Written by Tommy Faile and recorded on the Starday Records Label, it went to #9 in 1967.
"Teddy Bear" would take Sovine and Starday back to #1 in 1976, a signature song he co-wrote with Billy Joe Burnette, Dale Royal, and Tommy Hill. I never cry when I hear this song-in fact, I don't get sad about noth'n, just so's you know-but my glasses do tend to fog up for some reason. Then again, it's heartwarming to believe a convoy of drivers could come together for the good of another human bean.