My Lucky Number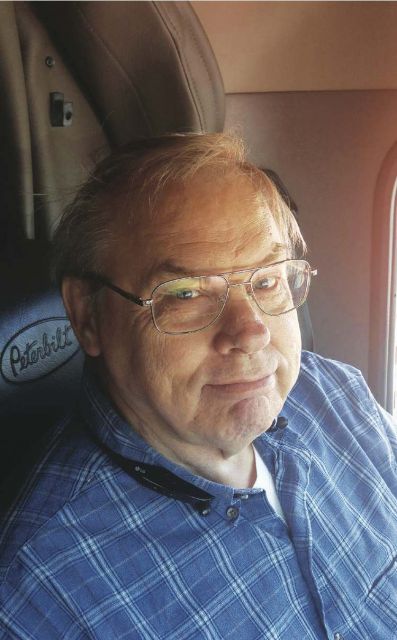 An old timer's story. The new paratrooper had never jumped from a perfectly good airplane and was just a bit apprehensive. "Don't worry!" said the jumpmaster, "the static line will deploy your chute!" 
But the recruit wasn't convinced. "What happens if the static line fails?" he asked.
"Don't worry", his sergeant said, "there's a D-ring attached to your canopy that will release the chute."
"But how will I get back to base?", the soldier asked
"No worries!", said his superior, "there will be a jeep down there to bring you back."
Well, the static line broke, sending the hapless paratrooper into unexpected free fall. Then the D-ring broke loose, pretty much sealing his fate.
 Truck number 1902 was a memorable Mack because it had a million-mile history so bad even Antifa wouldn't burn it down. Dragged into service from an Indiana barnyard, it had a broken dash, busted hood, driver's seat air leak, demon-possessed door locks, and front end woefully out of alignment. Efforts to get it serviced fell on deaf ears.
I took pictures and sent them into the Safety Department. Quickly getting back to me in under eight days, Chicago HQ directed me to the Kansas City shop, with instructions to trade my unit for truck 2155. That would have worked out, except that truck was nowhere to be seen. No problem, they said, pick up 2158 instead. But there was a problem. It wouldn't start.
 No worries, HQ said, just grab power unit 1574, and sure enough, there were no worries because there were no keys. Then they suggested truck number 2109, just as I watched it depart the terminal, and then #2199, which was missing mudflaps, door decals, and a clean mattress. But it did have a half-full five-gallon fuel can on the bed.
Returning to my ancient, rickety bulldog, where the coffee cup remained perilously perched on the broken dash, I set out once again for my Illinois destination. But don't worry, the shop assured me, we'll be bringing truck #1505 out of Chicago to your relay point. Ninety miles away and 24 hours later, I'm still waiting.
 Let's face it. If it weren't for bad luck, sometimes, I wouldn't have any luck at all. Once I bought a suit with two pair of trousers, then burned a hole in the coat. Last year I passed a DOT physical with flying colors, only to nearly fail because of my pacemaker—which I don't even have. I was busted for being homeless one winter and sentenced to house arrest.
The one time I was awarded a hotel upgrade, it was for a Holiday Inn staffed exclusively by Asians serving Chinese air crews flying into Anchorage. Then there was the time I won a paid vacation while collecting unemployment. Perhaps the worst example was being just one strike away from a 300 game when the bowling alley suffered a power outage.
 But I do have a lucky number, and no, it's not decaled on a company truck. It's not the receipt for one cheeseburger, when I ordered three, or even the one I use to buy lottery tickets.  But it is something I try never to forget, and even got married on 1107, so it would never be a problem to remember our garage door keycode. I know, I know, you kind of wish everyone was really that smart, right?
 As the new paratrooper plummeted towards earth, muttering to himself, he had one final thought.
"I'll bet the jeep won't be waiting down there either!"