​Man Is Blessed At The Cross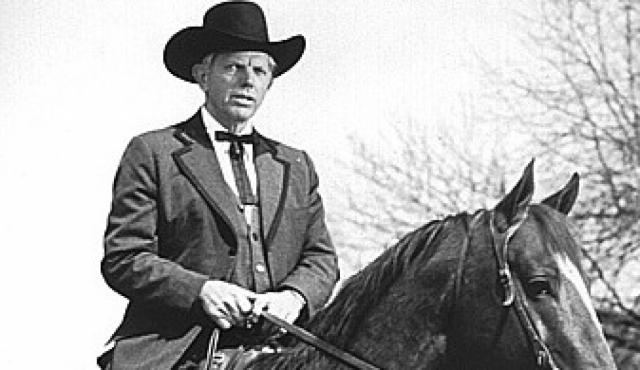 Often you hear people say, "The circumstance bugs me or people bug me, or various things happen that causes me a lot of trouble."

In a periodical, there is an advertisement under the title, "Sure Kill". This advertisement promised people a sure kill for their bugs and told them how much money to send and when the money was received, the Sure Kill would be sent.
When the buyer received his Sure Kill, it was in the form of two blocks with the following instructions: "Place bug on one bock and smite with the other." Now it is comical to think how simple it is to kill bugs. The hard thing is to catch the bug and place him on the block.
Sometimes the bug is within us. Other times the bug is in the other person. The block is Jesus Christ and His cross. If you put Jesus Christ first in your life and you take all circumstances to the cross and there you smite it with determination to follow Him, you will learn that you overcome the world by your faith.
Paul said, "God forbid that I should glory save in the cross of our Lord and Savior Jesus Christ." Rather than man being bugged at the cross, he becomes blessed at the cross. He is able to meet the sure kill and to move out from under the pressures and into the glories as he walks with the Lord and Savior. Christ died for our sins that we might become His servants and that we might live to be of service to others.
<!-- /* Font Definitions */ @font-face {font-family:"Cambria Math"; panose-1:2 4 5 3 5 4 6 3 2 4; mso-font-charset:0; mso-generic-font-family:roman; mso-font-pitch:variable; mso-font-signature:-536870145 1107305727 0 0 415 0;} @font-face {font-family:Calibri; panose-1:2 15 5 2 2 2 4 3 2 4; mso-font-charset:0; mso-generic-font-family:swiss; mso-font-pitch:variable; mso-font-signature:-536859905 -1073732485 9 0 511 0;} @font-face {font-family:"ITC Clearface Black"; panose-1:2 11 6 4 2 2 2 2 2 4; mso-font-alt:Calibri; mso-font-charset:0; mso-generic-font-family:auto; mso-font-format:other; mso-font-pitch:variable; mso-font-signature:3 0 0 0 1 0;} @font-face {font-family:"ITC Clearface"; panose-1:2 11 6 4 2 2 2 2 2 4; mso-font-alt:Calibri; mso-font-charset:0; mso-generic-font-family:auto; mso-font-format:other; mso-font-pitch:variable; mso-font-signature:3 0 0 0 1 0;} /* Style Definitions */ p.MsoNormal, li.MsoNormal, div.MsoNormal {mso-style-unhide:no; mso-style-qformat:yes; mso-style-parent:""; margin:0in; margin-bottom:.0001pt; mso-pagination:widow-orphan; font-size:12.0pt; font-family:"Calibri",sans-serif; mso-ascii-font-family:Calibri; mso-ascii-theme-font:minor-latin; mso-fareast-font-family:Calibri; mso-fareast-theme-font:minor-latin; mso-hansi-font-family:Calibri; mso-hansi-theme-font:minor-latin; mso-bidi-font-family:"Times New Roman"; mso-bidi-theme-font:minor-bidi;} .MsoChpDefault {mso-style-type:export-only; mso-default-props:yes; font-family:"Calibri",sans-serif; mso-ascii-font-family:Calibri; mso-ascii-theme-font:minor-latin; mso-fareast-font-family:Calibri; mso-fareast-theme-font:minor-latin; mso-hansi-font-family:Calibri; mso-hansi-theme-font:minor-latin; mso-bidi-font-family:"Times New Roman"; mso-bidi-theme-font:minor-bidi;} @page WordSection1 {size:8.5in 11.0in; margin:1.0in 1.0in 1.0in 1.0in; mso-header-margin:.5in; mso-footer-margin:.5in; mso-paper-source:0;} div.WordSection1 {page:WordSection1;} -->