Enjoy Truck Loads of Family Fun at the 2023 Carlisle Truck Nationals August 4-6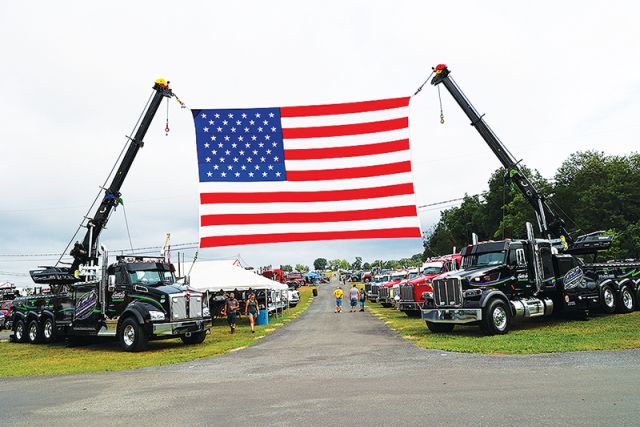 CARLISLE, PA … With an event history dating back to 1991 and a crowd that tops the 38,000 mark annually, it's safe to say that the Carlisle Truck Nationals is a unique and special event.  The fact is that the summer gathering at the Carlisle PA Fairgrounds is something that truck enthusiasts look forward to each season.  The weekend features big rigs, monster trucks, mini trucks, off-road trucks, and more.  The family fun continues with competitions, and special displays too.  All of this and more are available for the low gate price of $15 Friday and Saturday, while Sunday is just $7.  Best of all, children 12 and under are admitted FREE for the August 4-6 event.
 Kids love trucks…adults do too and with an event that's more than doubled in size over the last ten years, there's more than 2,000 trucks to view and enjoy in person.  See in real life the toys you and your kids play with by way of a mix of trucks on the Showfield, daily monster truck shows with Predator and Prowler, freestyle FMX stunt shows, plus, for a nominal fee, monster truck rides with the Virginia Giant.  There's even more family fun with an on-site magician, "The Mr. Mysterrio Magic Show."  Mark Mysterrio and his crew will be having fun with guests throughout the day Friday and Saturday.
 While the Showfield is laced with trucks of all sizes and eras, guests can also revel in a nice mix of heavy equipment, big rigs, and more.  In fact, there are also displays that showcase cool custom vans within the American Collectors Insurance Pavilion, classic fire apparatus, and even one that highlights 40 Years of the Ford Ranger.  As celebrations go, SyTys at Carlisle also celebrates a milestone; 10 years of club gatherings at the truck show. 
 The big machines may drop jaws, but the little ones will do more than that.  Lowered and mini trucks have always played a key role in the event weekend, and 2023 will be no different, as the event welcomes a dedicated area for lowered trucks and low truck clubs to gather for an official "Low Show."
The trucks at Carlisle don't just show, they go.  There are a handful of competitions that bring the crowds to their feet and put the wheels in motion.  Showgoers annually pack the grandstand for the high truck challenge and low truck limbo, while also taking in the annual rolling exhaust contest, rolling burnout contest presented by Atturo Tires, the drop and drag contest, and when the sun is fully down, Carlisle after dark offers the big rig glow show.  
 Finally, there are delectable eats available too, the kind of foods that in some cases you just can't find elsewhere.  The bottom line is that for $15 per adult (cheaper if purchased online) you can have an affordable family day out, go from 0-60 smiles per hour and bring your kid's toybox to life. Learn more about the truck show, register to become a vendor, sell in the truck corral, show a truck on the Showfield, or purchase discounted spectator tickets in advance of the event at CarlisleEvents.com or call 717-243-7855 to learn more today.