Dedicated Runs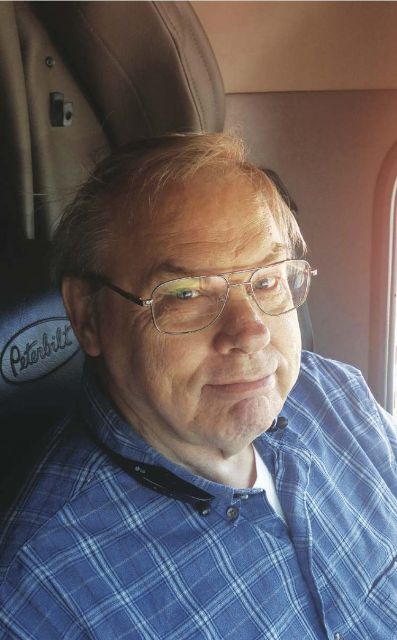 Many companies advertise dedicated runs, and every outfit has a different idea what, exactly, is a dedicated run. Some say it's a turn-and-burn, and others think of a one-way delivery. Still others think it means the same kind of freight, and a few define it as anything that attracts new drivers.
Working for America's largest postal carrier, which most people haven't even heard of, we haul only mail. Or dogfood. Or bleach. Or pallets. Or canola oil. And we drive only Volvos. Or Kenworths. Or Peterbilts. Or Internationals. 
Thanks to algorithms, (whatever they are), and Artificial Intelligence, (whatever that is), company safety managers can notify the driver of his unsafe practices in less than two weeks. I don't know about y'all, but I can't remember who I flipped off yesterday, never mind a month ago. What I do recall, however, is how close I came last week to a head-on collision with a bozo in his BMW. I reckon his intelligence was artificial too.
But all is not lost. In fact, nothing is really lost till my wife says it is. But I digress. Where there's light, there's hope, and some of our drivers are truly a source of light. One of those is Chris, a Native American driver based in Albuquerque, New Mexico. 
Upbeat, positive, and compassionate, he brings a level of dedication to work that doesn't have a dollar value. Chris never hesitates to go the extra mile, find the fastest route, or help a hand from another carrier.
Chosen to celebrate native American graduates at the University Of New Mexico, Chris was scheduled to sing at the ceremony. To accomplish this awesome privilege, while still doing his job, he had to cover 600 miles with a minimum of chaos, then dress for performance without breaking a sweat. Little did any of us know just how tested he would be.
Just a few hours into his day, Chris stopped for fuel, but then had to wait in line. When he got to the pump, it didn't work, and he had to find another one. When he finally got going, he was stuck for miles behind an oversize load on a two-lane highway. Finally breaking free, he arrived at the relay point in time for a smooth drop-and-hook.
Carefully inspecting his westbound trailer, he discovered a nail in a tire, then noted with some relief that it hadn't caused an air leak. So far, so good, and with his sense of humor intact, he headed back to New Mexico. But approaching the Port Of Entry in Nara Visa, he noticed with dismay they were checking all westbound trucks. Remaining optimistic, Chris crossed the scales with an unblinking green light, and quickly started shifting up.
 But suddenly, disaster struck, when an eastbound 18-wheeler flipped right in front of him, skidding to a halt just yards from where Chris could shut down. Immediately jumping out to assist the crashed driver, Chris was able to help the uninjured hand to safety. Now seriously behind schedule, he never-the-less stayed with the crashed driver till EMS arrived. He even took pictures of the wreck, as a favor to the victim, before turning his attention back to the road.
Now more focused than ever, Chris covered the last 200 miles with laser-like attention, no small feat when racing the clock to rush hour. Arriving at the university, he then changed clothes while being taxied to the campus. Finally, with poise that belied the chaos of his day, Chris delivered a flawless performance that almost hid the running shoes under his outfit. That…..is the definition of a dedicated run!