Big Rig Lending – Doing What They Do Best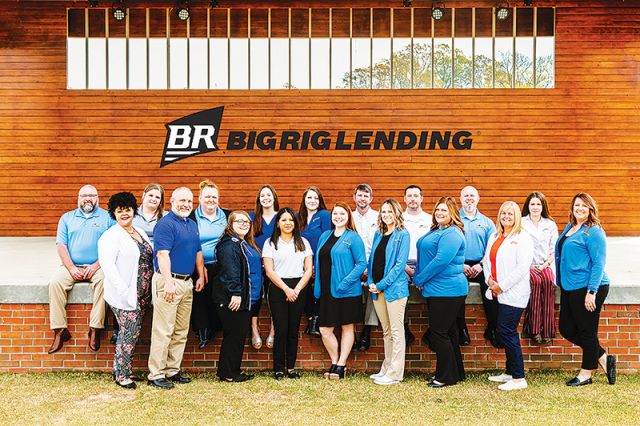 DALTON, GA…It's been one of those years. A global pandemic. Shortages on toilet paper, cleaning supplies, meat, food, etc. Restaurants closed. Big box retail stores closed. Businesses Shutdown. But the American Truckdriver just kept on trucking. Kept on hauling freight. Kept on moving on down the road. At Big Rig Lending, they just kept on lending. Yes, there were lenders that stopped lending over the last year, and some even went out of business during this pandemic, but the team at Big Rig Lending just kept on doing what they do best - lending money and helping the Owner Operator.
You know what happened over the last 12 months. You have the "horror" stories that you will tell your kids one day.Unforeseen expenses happen at the worst possible time.  Your credit card is maxed out. Your banker won't call you back. You are caught in a tough financial situation and you need money to get your truck back on the road.  These are the times when Big Rig Lending steps up to the plate. Whether it is a breakdown, tire replacement, engine overhaul, plates, taxes or insurance premiums or maybe you just need some extra working capital, Big Rig Lending can help. Big Rig Lending is not a load factoring company or a financing company; they offer financial support directly to commercial truck owners to keep them and their business going. Using their truck or trailer for collateral, owner-operators can borrow up to $25,000 in as little as 48 hours.
Big Rig Lending calls it their 10-4 Process. Call 1-844-6-BIGRIG (1-844-624-4744) and spend 10 minutes telling your story to a funding specialist, then send 4 photos: your driver's license, truck, truck title and odometer. You can also start this process at BigRigLending.com. You will then be advised as to how much you can borrow (up to $25,000) and the interest rate you will pay. Once you accept the offer and complete the closing process the money will be direct deposited to your bank account by the next day or you can have a check mailed to you. Because Big Rig Lending does all approvals and funding in-house, they can fund you quickly without the need for 3rd party participation. You will not have to worry about any origination fees with Big Rig Lending.Commercial loans are available for nearly everyone and all credit types, from bad to good. If you own your truck or trailer and you are not in open bankruptcy, Big Rig Lending can help you. Best of all, when you call Big Rig Lending, you will talk with a funding specialist who will talk to you about your loan and help you through the process from start to finish. Just tell them your story and they will help you, no waiting for days on end for a loan approval.
Big Rig Lending offers two types of loans: Fixed Interest Installment Loans of 12, 18 or 24 months with monthly payments that fit your budget; or a Title Pawn with a 30 day renewable contract and flexible payment options. Big Rig Lending loans are available in 39 states by calling 1-844-6-BIGRIG (1-844-624-4744) Mon/Tue/Thu/Fri 9 am – 8 pm EST. Wed 9 am - 6 pm EST.
Big Rig Lending was launched on June 27, 2016 in Dalton, Georgia, the carpet capital of the world. The Company started with 4 employees in 2016 and has now grown to 21. Big Rig Lending has helped over 6,000 owner-operators get the funding they need. The company plans to offer a used truck and trailer purchase program in the near future.
Big Rig Lending is looking for other businesses to partner with under our Business Affiliate Program.  Big Rig Lending currently partners with repair shops, commercial insurance companies, factoring companies and other commercial lenders all in an effort to assist Owner Operators get the funds they need to keep their businesses going.  If you would like to speak with someone about becoming a business affiliate please call Mike Fraebel (VP of Operations) or Jason Gore (Sales Manager) at 1-844-6-BIGRIG (1-844-624-4744), Option 3.