BeeSeen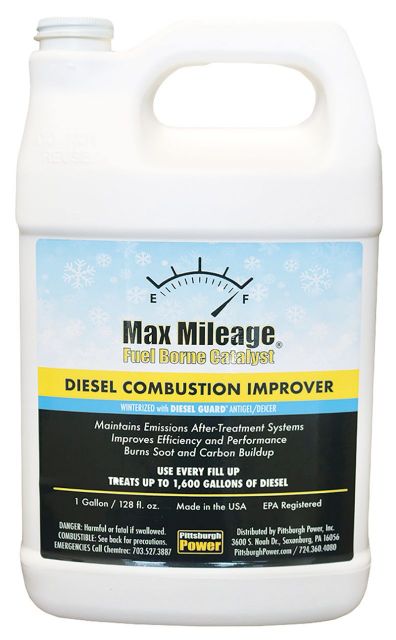 Fellow drivers, do you have a problem with taillights covering up with snow and ice? Me too until now. My name is Tom Chupp. I invented a light Patent #10099658 and started the company BeeSeen Technology. How many hours have you spent waiting for wrecks to clear, fuel burned loss of productivity? My lights give us, the drivers, the ability to clear the lens off on the go. We all clear our lights, but what about when we are rolling? Some lights are based on outside temperatures of 41° and below. I'm out of Michigan, and we have a lot of days below 41°. On those many clear days, energy used is fuel used, money spent. My lights use wiper fluid.
After six years and 167 attempts, getting the fluid close enough to the light was a challenge by creating lights that allow fluid to pass onto a deflective lens built into the light while using a minimum amount of fluid. The driver chooses when to use it. When activated, it comes on for 1 second and off for 10 minutes and repeats 6 seconds per hour. That's it! Thanks to all for checking us out. I want to get these into production, and your feedback will drive them onto the highways. Together we can finally BeeSeen.
Email: [email protected]
Thanks to Bruce Mallinson and Pete Sharp, and all the crew at Pittsburgh Power. They have saved me time and money for many years with top-notch knowledge and parts. I've had trucks where I was ready to throw in the towel, and they kept me going when others gave up. I will always be grateful!
A check engine light that gives you power?
Check engine lights mean an issue with the engine, sensors, or after-treatment system. Sometimes these lights are just warnings, and other times they come with derates or shutdowns. We recently had a motorhome owned by Jeff Lutz's son, yes, the Jeff Lutz from the Discovery Channel show Street Outlaws. The motorhome had a Cummins 9-liter engine paired with an automatic transmission. He had concerns that the engine was vastly underperforming, and when the check engine light would come on, he would gain 8 pounds of boost. For this size engine, that is a sizeable power increase. As strange as this issue was, it was a quick diagnosis. It was also a very interesting one. What was happening was the barometric pressure sensor was reading 1.25 psi of barometric pressure. If you were to stack a Mount Everest size mountain on top of Mount Everest, then drive to the top of that mountain, that's how high the ECM thought it was. So naturally, this sensor reading made the ECM pull as much fuel as it could from the engine, which was making it run so poorly. Now, why didn't it throw the fault all the time? It has to do with the way this ECM processes faults. When the ECM sees a sensor voltage fall below a certain threshold, it will throw a fault for voltage low. Basically, a shorted wired or shorted sensor. In this case, the voltage from this sensor was just barely above this threshold. In the case of a sensor short, the ECM still has to perform its duty of running the engine. In the case of a barometric pressure sensor short, the ECM uses a default value. Meaning the ECM will use a pre-defined altitude to calculate fueling, timing, etc. Usually, this is a safe number and usually will derate the truck. The default barometric pressure value for the motor home was higher than the reading from the sensor, thus giving the engine more fuel! Instead of the ECM thinking it was on its way to the moon, the default value made the ECM think the truck was in north-central Colorado, driving across the Loveland Pass. This is still very high, but the way the ECM was set means the engine would have 20-30% more fuel crossing Loveland Pass than would driving in space. Thus, a check engine light that gives you more power.
Guess who's back for winter
Max Mileage has now been in production for over five years and in that time, we have built network of 174 dealers, and tired our best to meet the demands of our customers. Starting with the one-gallon bottles, decreasing the size to our half gallons for the drivers that can't use it as much, and then doing a 180 with the five-gallon pails for the true believers. Recently we have been asked if the 16oz bottles will ever be made available for the light duty field, or those just curious about the product. The answer to that is now a resounding, yes. A two pack of the 16oz bottles is now available on our website and we hope that more curious customers will put this soot reducing product to the test.
In preparation for the winter, we would also like to announce that the Max Mileage FBC WINTERIZED blend will be back on the shelves late this September and will continue to be sold through till spring at the price of $155 a gallon. For more information, please call into the shop at 724-360-4080 or visit the website. Unfortunately, due to the limited run of the WINTERIZED blend it will not be made available via our subscription plan.

More information will be made available as the weeks go on and we will be giving regular updates on our social media as well as the POWER HOUR with KEVIN RUTHERFORD every Tuesday at 11am EST. Be sure to visit the Let's Truck app so as not to miss out.
Written by: Tom Chupp, Leroy Pershing, Jordan Greathouse; Pittsburgh Power Inc., 3600 S. Noah Drive, Saxonburg, PA, 16056 Phone (724) 360-4080 Email: [email protected]