Ascent - Elevating the World of Logistics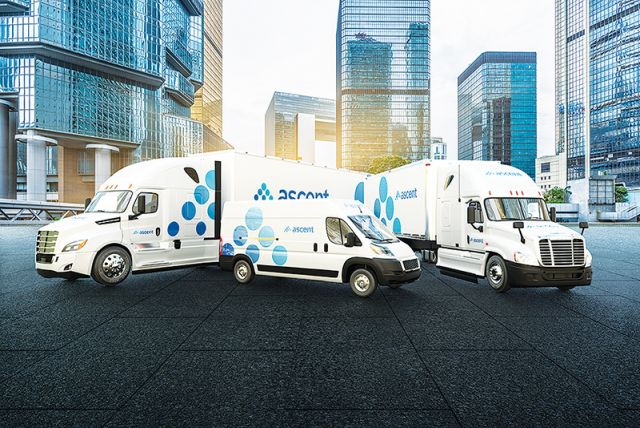 BELLEVILLE, MI…. Ascent is making significant investments in its company and is focused on growing its owner-operator fleet, Ascent Expedite. To achieve its goal, the company has hired full-time recruiter Steve Eadie, who is familiar with all aspects of the company's operations. Eadie, working with Ascent's marketing team, is tasked to get the company's message out to owner-operators.
Ascent offers Independent Contractors high volumes of well-paid expedited freight. The company handles over 250,000 shipments yearly from Fortune 500 companies and OEMs (original equipment manufacturers), predominately automotive and agricultural. These are all no-touch direct loads with no brokered freight. Ascent places freight bids according to market conditions, which provides stability and financial responsibility that makes everyone successful.
The loads are posted by Ascent's customers to a proprietary load board, unavailable to the public, where both partner carriers and its own Ascent Expedite dispatch team bid on loads 365 days a year, 7 days a week – there is no forced dispatch. There are loads for tractor-trailers, straight trucks, and sprinter vans, with opportunities for solos, teams, and fleet owners – both Class A and B CDL holders. In March 2022, Ascent Expedite revised its compensation package, increasing contractors' income by 20-25%. The company offers sign-on, safety, retention, and referral bonuses as well.
Contractors like hauling freight for Ascent, which is evident from its 3.5-year retention rate.
Safety Director Gary Miles stated, "We are not your typical trucking company. Ascent is a third-party logistics provider specializing in expedited ground and air service to automotive and agricultural OEMs, partnering with them to ensure their success. We created Ascent Expedite to ensure our customers' plant downtime is always protected. Likewise, we have our own fleet of jets located at the historic Willow Run Airport in Belleville, Michigan, to accommodate air charter services for our customers. We have the freight, the lanes and the deep-rooted customer relationships."
Ascent is also one of the safest trucking companies in the country, according to Safestat. The company is an industry leader in safety with no hours-of-service violations and extremely low CSA scores. All loads are regional, with the average haul length is 370 miles for solo drivers and 900 miles for teams. The hauls are shorter, yet drivers earn more, with less fuel cost and wear-and-tear on equipment. The leasing and operational area starts in Michigan and runs through the Midwest and Southeast to Texas. 
If you would like to learn what you can earn at Ascent, please call Steve Eadie at 844-876-5739.