A Likely Story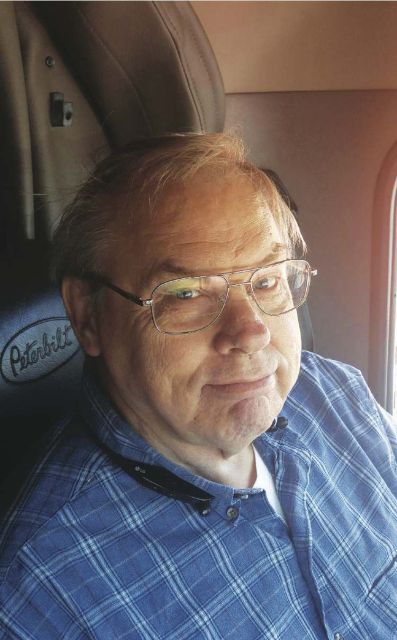 For years I've been passing through a time warp between oil fields and windfarms. From the dawn of Y2K to yesterday's sunset, a lot of my trucking has been hidden in the dust clouds of pump jacks and windmills. Despite a significant reduction in national crude output, contrasted by a significant increase in regional windfarms, there remains a glaring disconnect in the end results. 
From the hills of Pennsylvania to the Permian Basin of Texas, and from there to the Bakken reserves of North Dakota, you'll pass a lot of pumpjacks still grinding out crude. At the same time, and often on the same day, you'll pass windfarms populated by windmills that aren't even turning. I don't know what this actually does for our domestic economy, but it sure has improved my bottom line.
 For my carrier it means a predictable ROI. For me it's consistent flatbed freight. To my girl, it means more plastic jewelry for the grandchildren. I don't know what it costs to construct a dead windmill, but there's no doubt about how each one impacts a convoy of stepdecks, steermen, RGN's, and pilot cars. Even a stopped clock is right twice a day, after all.
We live in Kansas, where the Yellow Brick Road begins, but it doesn't end in the Land Of Oz. It actually runs between south Texas and North Dakota. In the Bakken oil reserves, named for Tioga, North Dakota farmer Henry Bakken, it's one of the richest oilpatches in the U.S. of A, thanks to the needs of transportation and technology of fracking. 
 I'm not quite rich as the Bakken clan, who became ga-zillionaires, but I do have steady work, thanks to the spot markets in both wind energy and fossil fuels. If it's gotta be carried, buried, built up, or blown up, I've probably hauled it with oversize banners or hazmat placards. Whether it had to be drilled, killed, or spilled, it may well have been chained to my trailer, or parked on the dirt of a North Dakota truck stop. This is the economy I understand.
 On the other end of the country, we also contributed to the economy of the Lonestar state. From the western edge of the Permian Basin to the eastern side of Eagle Ford Shale, we hauled crane parts to the windfarms and drilling equipment to the oilpatch. We carried heavy equipment in and pulled out with surplus construction materials. 
 So here is the disconnect. I don't know global dollars, federal reserves, international exchange rates, or how mega-size trucking companies actually count their money. I don't even know how the vending machine in the driver's lounge keeps stealing my dollar. 
But I'm just nearsighted, not blind. For all the talk we hear from media types and those who listen, I can clearly see glaring evidence that electric vehicles are not the future of American transportation. Just stop in at a Buccee's in Texas. My wife did and shared this experience.
 Buccee's in Texas have 500 parking spots, 120 gas pumps, 80 fountain dispensers, 50 toilet stalls, and—wait for it—10 EV charging stations. Oh, and only for Tesla cars. It may not explain our domestic economy, but there's no doubt where you'll stand in line. And where you won't. What this describes, I think, is a stroke of genius.