Warehouse Driver Brentwood NY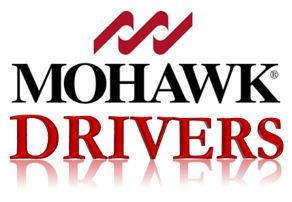 Mohawk
400 Clarence King PKwy Calhoun, GA 30701
Warehouse Driver Brentwood NY
Driver types hired: Company Driver
Equipment types hired: Dry Van
Apply Now!
About Mohawk
Monday thru Friday 1ST Shift*Warehouse Duties and Driving Responsibilities*Drop & Hook and Driver Offload*

*$6,000 Hiring Bonus*



Priority is to work in the warehouse, driving is secondary. 1st Shift in Warehouse BUT must be able to work any shift as a fill-in for drivers*

A driver is responsible for delivering Mohawk products (carpet, wood, ceramic tile, vinyl, pad, sundries) safely and efficiently, to customers, domiciled drivers or warehouses. Those performing this job usually work alone and receive direction from Driver Supervisors, Dispatchers, Warehouse Managers, and in some cases, Regional Transportation Managers.
•Completes pre-operational and post-operational inspections on all job related equipment to include tractors, trailers and off-loading devices.
•Completes required DOT and company related paperwork.
•Operates equipment in accordance with DOT and company rules. Adheres to all local, state and federal laws.
•Utilizes Intermec hand – held device to record and complete deliveries.
•Communicates with regional transportation personnel at regular intervals throughout route.
•Delivers product to customers at agreed upon times. Unloads product in a safe manner while paying attention to the quality of the product and the requirements of the customer.
•Collects payment and/or return items from the customer.
•Communicates delivery specific information to transportation personnel to aid in territory planning and route maintenance.
•Adheres to all safety requirements outlined in JSA.
•Must be willing to cross-train on other jobs.
•May be required to operate lift truck (pole, fork) or other equipment supplied by the customer in order to unload goods.
•Any other duty or assignment requested by management.
•Must have a valid Class A-CDL.
•Must be at least 23 years of age.
•Must have a minimum of 6 months verifiable commercial driving experience (with a semi-tractor & trailer) or equivalent certifications.
•Must be able to pass a DOT pre-employment physical and drug screen.
•Must be able to pass a skills test (driving test).
•Must be able to communicate effectively both orally and written.
•Must be able to work independently and manage time effectively.
•Must be able to safely operate equipment in all types of weather conditions.
•Must be able to sit for prolonged periods of time. In addition, must be able to stand, walk, bend, stoop, push, pull, and reach.
•Must be able to lift up to 100 lbs, unassisted, several times throughout the workday.
•Must be able to maneuver heavy product (100-700 lbs.) repeatedly throughout the day.
•Must be knowledgeable of DOT regulations.
•Must be lift truck certified through Mohawk Industries.
•Must be willing and able to work any hours or shifts deemed necessary by management.
•Must have ability to operate Intermec equipment.
•May be exposed to extreme temperatures on a frequent basis.
•Should have good interpersonal skills.
•Should be familiar with the region in general and the route specifically.

EOE Minorities/Females/Protected Veterans/Disabled

Drug-Free/Tobacco-Free Workplace
Apply Now!
Equipment Experience Accepted
Required Endorsements
| | |
| --- | --- |
| Hazmat | No |
| Doubles / Triples | No |
| Tanker | No |
| Passenger | No |
Benefits Information
| | |
| --- | --- |
| Do you offer a medical plan? | No |
| Do you offer a dental plan? | No |
| Do you offer a vision plan? | No |
| Do you offer a retirement plan? | No |
| Do you offer profit sharing? | No |
| Do you offer stock purchase? | No |
Bonuses Information
| | |
| --- | --- |
| Do you offer bonuses for extra pickups & dropoffs? | No |
| Do you offer hiring bonuses? | No |
| Do you offer annual bonuses? | No |
| Do you offer mileage bonuses? | No |
| Do you offer safety bonuses? | No |
| Do you offer a per diem? | No |
Hiring Area By State
A
B
C
D
E
F
G
H
I
J
K
L
M
N
O
P
Q
R
S
T
U
V
W
X
Y
Z
a
b
c
d
e
f
g
h
i
j
k
l
m
n
o
p
q
r
s
t
u
v
w
x
y
Apply Now!